View LORE | Star Wars Battlefront II
If anyone knows me, I'm such a Star Wars uber fan and being asked to do this LORE including the voice of Janina Gavankar. I pooped my pants.
Goofin' aside, I really wanted to make this the best I could make it with a limited window of time provided. I had to create a storyboard first to present first, then got started on animatin'. As I worked on this, a few things changed from the board in the final animation.
Click Here to View Storyboard PDF:
Also, I have to say, lately for projects I have been using Boords! I highly, highly encourage using it! Best way to storyboard and share with clients in my opinion.
I forgot to mention before the Boarding process, I had Genndy Tartakovsky's Star Wars Clone Wars (2003) playing in the background constantly. In my opinion, that animated version of Star Wars is so well done, plus SW Clone Wars 2003 was very, very influential for me growing up. I would watch that on Toonami, record it, and just replay it over and over as a kid.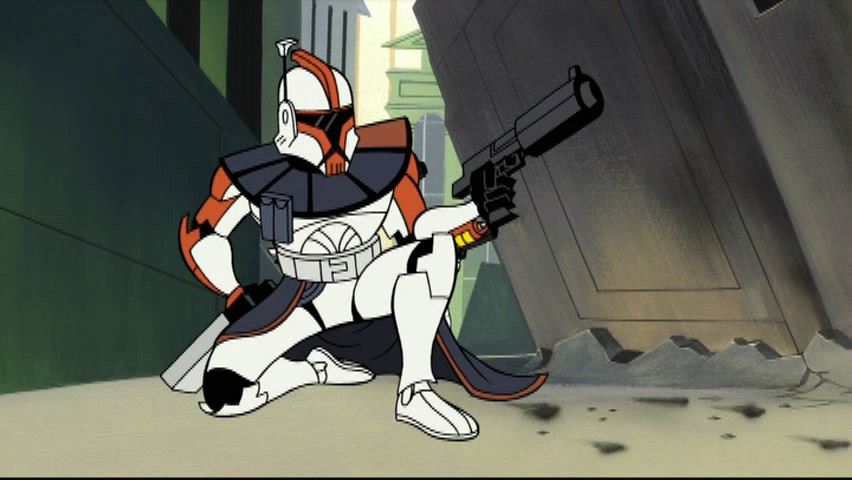 For this LORE, I really tried to push myself aesthetically. Really imagine if I had my own little Star Wars animated webseries. Sketched up the characters, the stormtrooper gear, etc.
After the boards were presented and everything was good, I got to animating. For this, I split up the work into thirds. Animated 1/3, then did the backgrounds afterwards, and repeat the process for the remaining 2/3. In the animatic I had a rough idea of what the backgrounds would be. All of the backgrounds I illustrated and didn't recycle from my every growing stack of LORE backgrounds, teehee. You can see them below. Had a lot of fun with this, out of all the LOREs i've done so far. I think this is the best looking one I've done. It feels really me haha. I guess I keep trying to outdo each thing I work on, one after the other. ANYWAYS, hope ya dig